Mary - Biloxi Cemetery - Aug. 30, 2006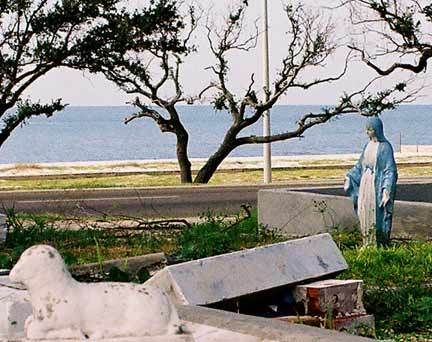 As I walked up the sidewalk to the Biloxi cemetery on Hwy. 90, I could not believe my eyes. The destruction to grave sites was unimaginable. Actually, I had not thought about cemeteries in general with relation to the power of Katrina. Some things you just don't think about until you see them. There were grave markers sitting by the sidewalk. Everything was in complete disarray one year after Katrina.
As we drove around, and our time was very limited, I was continually noticing the presence of Mary. I had heard and read stories of how various statues of saints had miraculously survived the surge... touching stories indeed. While walking in the cemetery there were strong feelings of sacredness and hallowed ground. I also felt sadness that this place had not been cleaned up and repaired.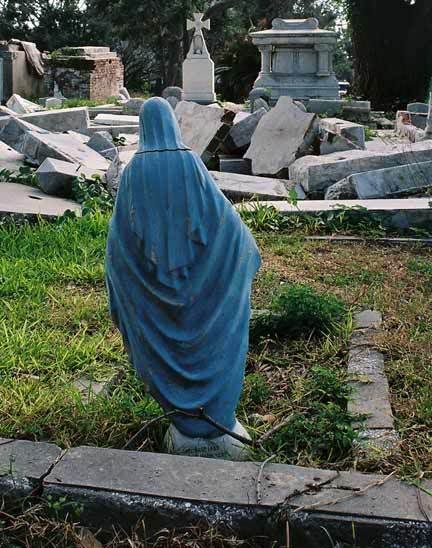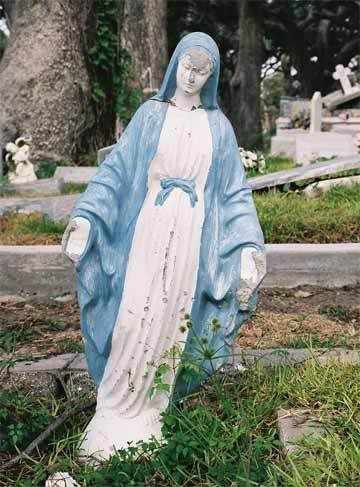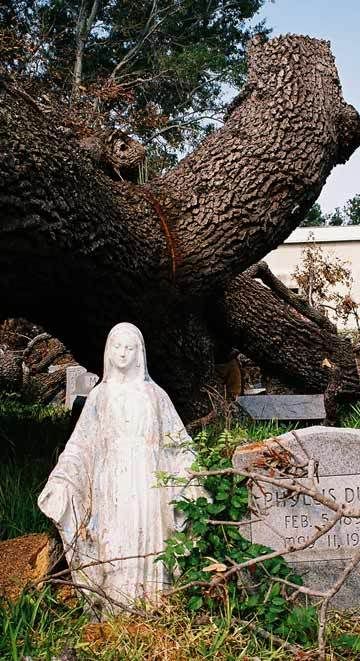 Labels: KATRINA, Mary, photography